Welcome to CopCam Consulting
a company which creates factory performance together with its clients.
In a pragmatic way, leaning on many years of factory operations experience, we study the organization, ways of working and people behavior within the organization. These are then targeted in function of your factory goals. CopCam Consulting analyses, implements and coaches on the shopfloor, where product value is added. We do that with a positive mindset, drive for results and with a long term perspective. Are you trying to improve your factory results but feel frustrated that the current rate of improvement is insufficient or not fast enough? CopCam Consulting might be the partner you are looking for.
"Working with and in service of its partners, CopCam Consulting optimises factory organization structures and performance for the long term. The supporting values from which we operate are Results Driven, Engagement, Cooperation, Integrity and Loyalty."
Often, organizations are top-down structured and built. Employees are mostly busy working within their layer instead of between organizational layers. All this, while product value is created by the operator at shopfloor level. How do we create bottom-up management? How can we create supportive layers for the operator on the shopfloor?
CopCam Consulting focuses on ways of working and processes to drive factory efficiency. What roles are needed in the organization layers? How are organization and communication structured between these layers? How and with which steering indicators does the factory operate? How is this all embedded? How do you turn these ways of working into the company culture? The focus area can consist of one factory or a network of factories. By offering management structures or by optimising existing management structures, CopCam Consulting will be working on the whole organization. I worked for Mars Incorporated for over 22 years. Mars is a multinational organisation with an annual turnover in excess of 30 billion, employing over 100.000 employees across 350 factories. I have worked in different manufacturing segments and countries and have a wealth of experience developing strategies and implementing roadmaps. Throughout my career I have initiated and implemented major investment projects. At several stages in my career, I have led organizational changes and implemented working structures and processes to optimise organizational output. The more senior I became within the organization, the more I started to realize that it is the "how we work together" that makes all the difference. Addressing processes, structures and behavior, right where the action is, is what I want to offer to my clients. This is why I started my own business in 2019.
I am happy to take responsibility and I like to engage people for a change initiative. I turn theory into application and action and I have a lot of energy to chase targets and to deliver them. I am intrinsically interested to analyse and to understand, mostly so when there is a follow up question on how we can use it and turn it into reality. This makes me a high "drive for results" person, thinking and acting on organization structures and ways of working.
The Factory Operating Model
Together with our clients, CopCam Consulting develops factory performance, working on processes, structures and behaviors. The framework used for this is "The Factory Operating Model", which consists of 8 distinctive building blocks. Using analysis, workshops, support or coaching, CopCam Consulting supports its clients in increasing factory efficiency and flexibility while decreasing costs. We deliver a "fit for purpose" solution to the support request of the customer. On top of that, we always strive for a lasting solution for the longer term.
The 8 building blocks of "The Factory Operating Model":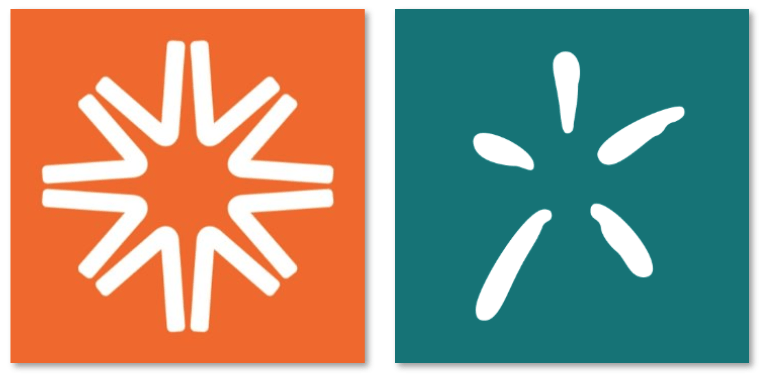 It's summer: time to give back!
July 2023. In the current climate, I sometimes have to explain why I am helping refugees. In the current world, refugees are people in need and they are a problem to a country at the same time. I do not pretend to know how to solve the problems of a country. So I make my world a bit smaller, focussing on what I can influence. Fatima, Samer, Kenneth and Ayat are living in my community. They do not yet speak or read our language. They came here with hardly any physical, but often with significant mental bagage. Helping a neighbour. Making a local community. And networking with local companies: re-using phones and laptops to help getting the newcomers started. The work doesn't pay. The smiles are gold!
2023: CopCam Consulting appears on Dutch national television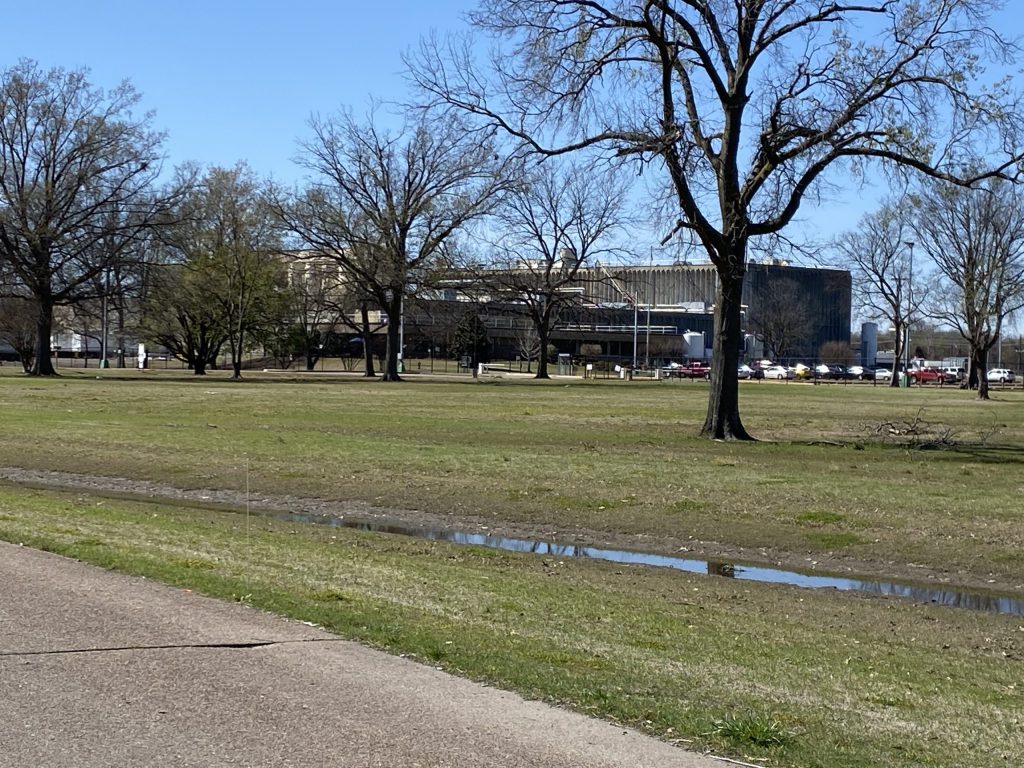 March 2023. How challenging do you want it to be? For a customer in the USA, I will be "living" in their factory for the next 3-4 months. The objective is to build a culture of ownership for performance. After some significant investments made in equipment and layout, now the focus turns to the organization. How to get improved and reliable results? How to become "The Diamond of the Mississippi Delta"? That is all about people. Sometimes I am the Operations Manager, sometimes the Shift Manager, and often I am the coach on the shop floor. I challenge operators, Managers as well as the Site Leadership Team members. I look for the right processes, work structures. I provide training. Together we then see what grows. Are people catching on, or sometimes giving up for a while? What has to be done and what is a choice? Changing a culture in such a sort time, is not possible. But looking for the right seeds to be planted, and planting them, is very interesting. Nice topsport, which consumes me fully!
Recording for Dutch national TV
December 2022. CopCam Consulting is operating globally with the ambition to achieve more growth locally. What beats going on national TV in The Netherlands? In December we spent half a day filming for the RTL program "Onderweg naar de Regio". This program focusses on entrepreneurship in all parts of the country. A short interview and some nice shots while in a factory of albelli-Photobox Group. We are well aware that it is the personal network you have which will bring additional customers. However, the feeling of telling our story to the whole country, is pretty nice as well. On television in March/April 2023!
Visiting The Visual Workplace B.V.
Practising Lean at The Visual Workplace B.V.
November 2022. When focussing on a specific topic like "creating factory performance", I get to meet many new people. This month, I was invited by www.leanportal.nl to join an afternoon workshop located at The Visual Workplace B.V. in The Netherlands. An afternoon on Lean principles, Lean tools and meeting likeminded people in this work field. And surrounded by lot's of visual aids and tools supporting any factory floor flow journey. Very inspiring! And …. this time not all people were that new to me as I got treated to a nice reunion of Mars colleagues gone solo. The world can be such a beautiful, small place!
June 2022. Covid-19 was a challenge, also for our company. Now, there is a war in Ukraine, stopping our work in Russia, but, more importantly, causing many people to leave their houses and needing help. That is a different challenge. Since lot's of our work is still happening from the home office, I am now combining it with voluntary work for VluchtelingenWerk Nederland (refugee support Netherlands). It has always been part of the company vision: connecting clients and serving them also beyond the duration of a contract. And by giving to the community. I always thought we were going to do that by the occasional targeted financial contribution. But being in the position to provide the help in person, maybe this feels even better!
May 2022. In January, albelli and Photobox announced to join forces and to become a leading player in the online market for photo products and gifts within Europe. A company with >1000 employees, serving >7 million customers. The merged company aims to benefit from streamlining within the sourcing and supply chain processes of a larger group. Many interesting questions arise and CopCam Consulting has been asked to assist this thinking. What a nice present. We are very much looking forward to this cooperation!
Should we apply a "geographic reverse expansion" strategy?
April 2022. Our network is a global network. International contacts are resulting in the most interesting assignments. Training and coaching a team of shift managers and operations manager in the USA, remote coaching a production management team in South-Africa. A factory study in Russia, identifying ways to unlock additional factory capacity, got cancelled, driven by the absurd state of our current world. Sometimes, it is interesting to pause for a moment and to reflect. And that delivers an interesting map of support locations we have been involved in so far. Certainly proud of what we have done and achieved so far. However, with lot's of industry close around us as well, we are now also going to search for more opportunities to expand our business in The Netherlands. Pretty sure, there are many opportunities to create further factory performance over here!
Global client base of CopCam Consulting
An evening with the Rotary Hoeksche Waard-Binnenmaas
Visit to Rotary Hoeksche Waard-Binnenmaas
March 2022. Sometimes you encounter new things. Being part of a Rotary club meeting is certainly one of them. The invitation was there already for over a year. Meetings kept on getting cancelled, because of the Covid-19 pandemic. The idea was for me to present about my experience starting my own company after years of employment. But starting up was now already 2,5 years ago. So instead, I talked about the current state of my company and about the ambition to become more locally active (as I am operating very much globally until now).
What an inspiring club it is. Interested members, many thoughtful questions and also lots of social engagement and involvement during the rest of the meeting. A club of networkers, who are able and willing to make a difference. A true joy to be part of this and leaving me with a couple of new contacts. Thank you very much, Rotary Hoeksche Waard-Binnenmaas!
Adding App based micro lessons
January 2022. Have you ever heard of the 70-20-10 rule? 70% is learned by doing, 20% by feedback and interactions with others and 10% by courses and formal training. A significant challenge when bringing new content to factories, educating factory teams. How to make sure knowledge is retained and survives beyond the "good intentions" shared during the workshop event? How to keep people engaged in and connected to the topic well beyond the workshop timing only? From January 2022, we are adding App based micro lessons to our offering to further stimulate learning retention and application. Via smartphone, tablet or computer, participants will be offered bitesize micro lessons to be accessed at their own convenience, wherever they are, whatever the timing. As an introduction to a workshop to come. Or to refresh on topics already learned. To help factory leaders be the best factory floor coaches they can be. For shift leaders to revisit the background on the factory management infrastructure. To stimulate everybody to get more out of the topic at hand.
People have different learning styles. Classroom, 1 on 1 teaching, coaching during application, reading an implementation guide and app based learning are now all part of what CopCam Consulting has to offer.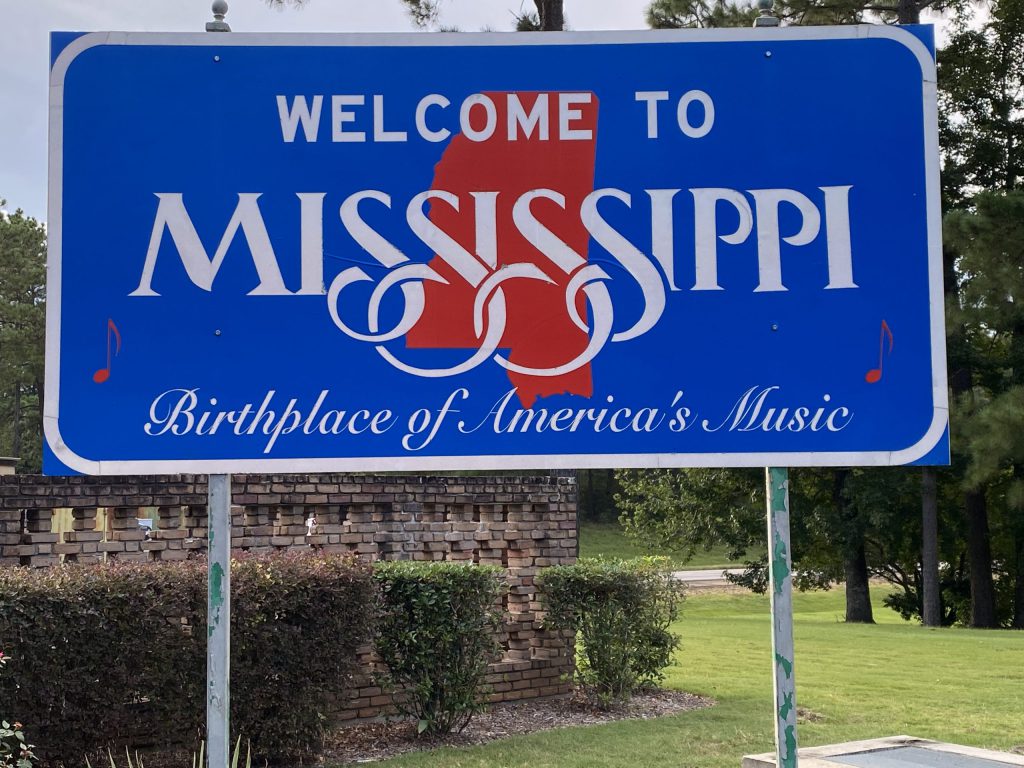 Supporting to "be the change" with a factory leadership team in the Mississippi delta in August. Truly inspiring!
Where to start? What comes first? The story about chicken or Egg?
August 2021. Different clients, similar conversations. Where to start when creating factory performance? Creating standards? Managing the standards? Setting targets for each level in the organization? Drive continuous improvements? Effective deviation handling? We see the mountain top ahead of us, we know we want to go there, but which path will get us there quickest? In the past half a year, I have been delivering training to factory (management) teams in all the above areas. Sometimes face to face in a (spacious) classroom setting. Mostly from home via Teams or Webex. Amazing to see eyes opening when we discuss about the Why. Some mouths open, when we talk about the How. Heads down and full in action when we talk about the What (and that makes me smile every time again). But sometimes, while deeply engaged in skills training, we get caught out, needing to go back to the Why and What. Are we working on the right priority? Should we redirect? Where to start is an easy question to ask. Finding the answer is not always that easy. Or is it? My clients are teaching me that there is no one best way. Where we go, is the same. How we go there, will be similar. What we start with? My analytical side tells me "where the biggest need is". My gut tells me "where the highest amount of team energy is". And that is also what I hear from our clients. All these topics are connected, so as long as we keep on picking them up during our climb, and as long as we promise that we keep on climbing, we can confidently say: let's go!
April 2021. The past year has shown, that much work can be done from home. But not everything. So, after many conversations, some hesitations and a few delays, in the past weeks I have been visiting a factory in the USA. Supporting the implementation of a factory operating management system. In the moment performance coaching and shop floor teaching have been the key ingredients. Social distancing, disinfectant spray, masks, traveling with COVID tests and official documents the small price to pay for staying healthy and making businesses progress. So pleased to be around real people again. So great to be (for once) "on the road again".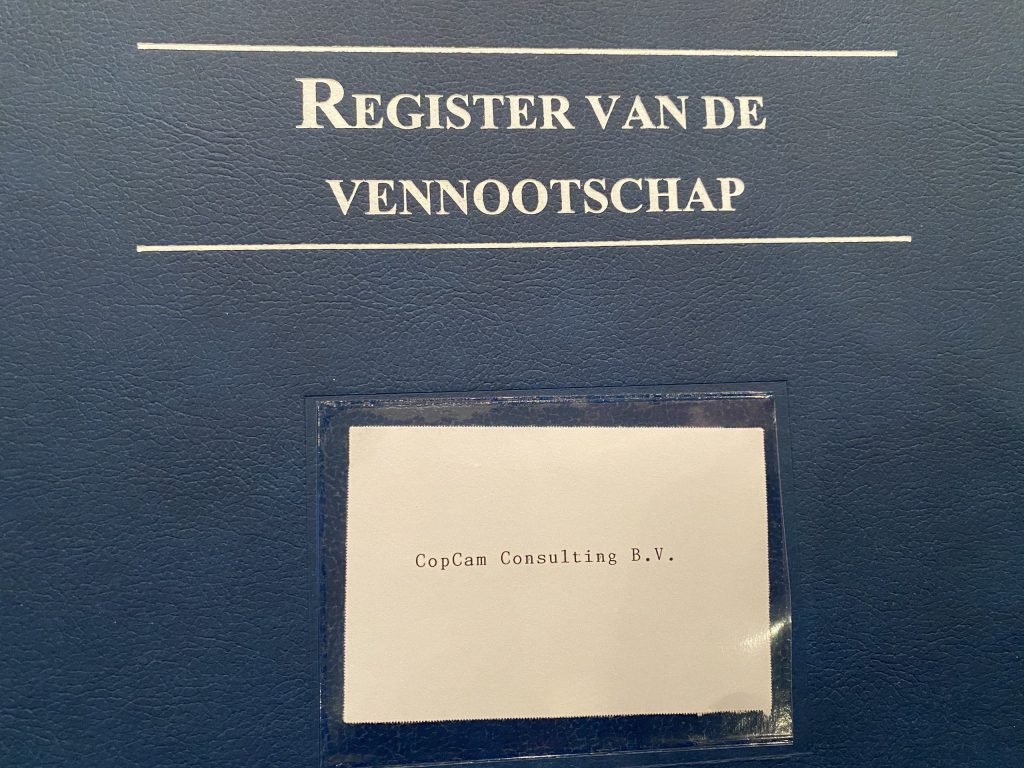 March 2021. From today onwards, CopCam Consulting has taken the legal identity of CopCam Consulting B.V.. 18 Months after start up, this new company structure paves the way to further growth. It allows us to work with more people and to develop a broader service offering. It also makes the company more robust. We are proud that we are able to share this news with you today.
January 2021. A new year ahead of us … time to make up our balance sheets …
First of all: thanks to all for working with CopCam Consulting. It has been a great year being connected, working together, progressing together and having fun together!
Covid-19 has been very much at the center of the performance of CopCam Consulting in 2020 and is expected to continue impacting the performance in the first half of 2021. Remote support and agenda flexibility have become the norm, with flexible contracts and good wifi as enablers. In this changed landscape, 2020 has turned out to be a good year. The FOM methodology and guidebook have been developed and the opportunity has been taken to invest significantly in training on leadership, coaching and continuous improvement. Also, remote factory support has driven a more flexible support style allowing for increased ad hoc service. The planned first full year financial numbers have been delivered, even though travel restrictions represent a missed turnover opportunity (estimate) of 25%.
We will take two main challenges into 2021. First one is the current client base, which 2020 has not allowed to address. Expanding the client base, will become the focus point for CopCam Consulting in the first half of 2021, as it is part of the foundation for business continuity. This is important for us as well as for our clients, so it will be prioritized over growth. A second challenge is the level of shop floor support, which we can currently not provide. This is needed to make FOM land in the organization and several alternatives have been trialed already. The expectation is that this will continue to challenge us during the first half of 2021. We will continue to develop alternative ways for stimulating the day to day operations of the factories.
In Q1 and Q2 2021, the focus will be, while continuing to support the current client base, on extending our network. In Q3 and Q4 we will develop the supply/demand management framework as the second codified client framework. 2021 will also see a second student placement option as well as a first community support link, starting our third vision pillar.
With a reduced focus on growth in the first half of the year, increasing the company headcount is now expected to happen in Q4 2021 or Q1 2022. Total growth is expected to be 20% versus 2020.
All in all, very happy with 2020 and really excited about 2021. The journey continues!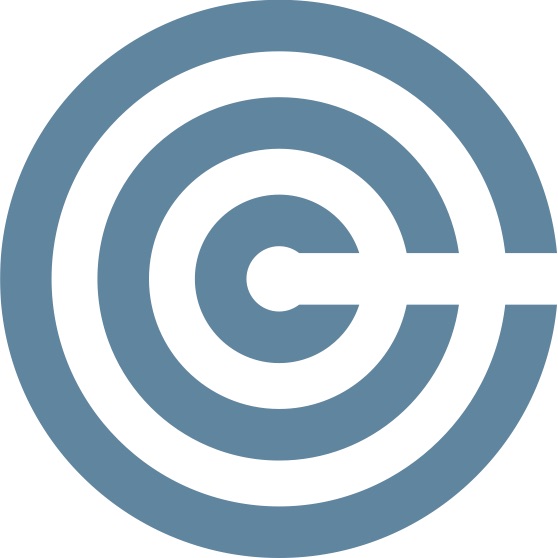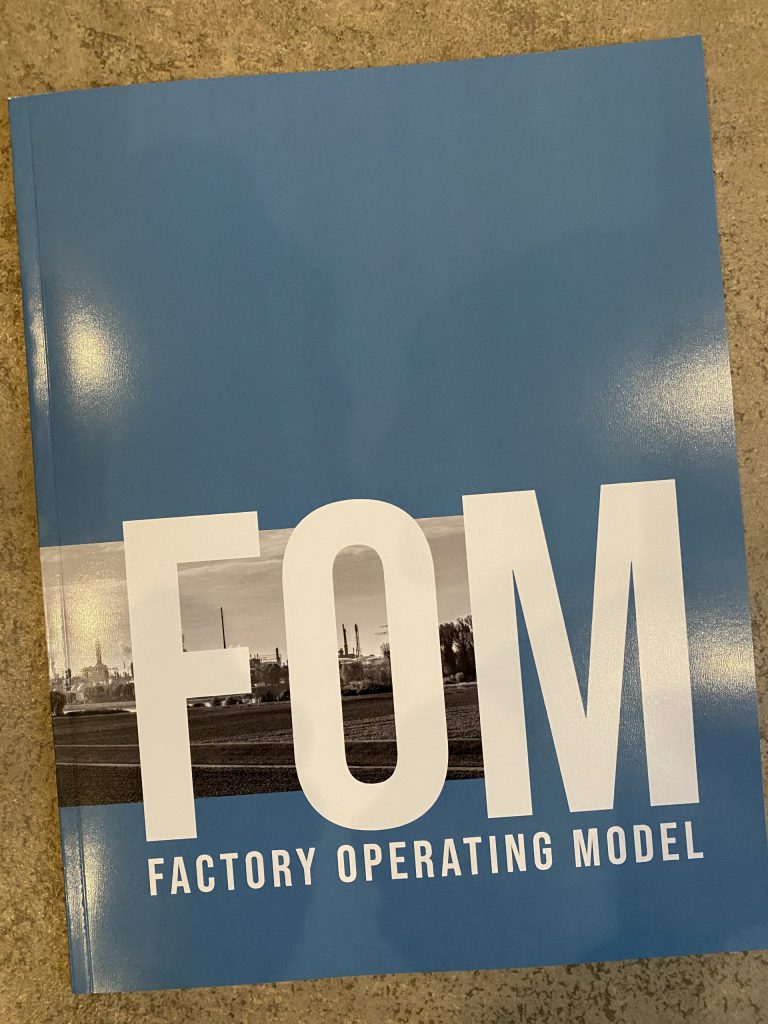 Preparing to grow further..
November 2020. Today, a first shipment of the implementation guide for the Factory Operating Model (FOM) arrived at our doorstep. A step by step manual combining background/theory and practical support for the implementation of FOM. The 8 phases are documented as well as a week by week implementation timeline. Of course, there remains much more to be told and explored beyond this guide. However, during client visits it became clear that a reference document would be a helpful addition, since there is just a lot to digest. We are hoping that this guide will make "creating factory performance" just a little bit easier. And we are so much looking forward sharing it with our clients. Always looking for positive notes, even during challenging times: Covid-19 has helped making this time investment possible.
Starting up a business when Covid-19 hits the world
April 2020. Within half a year of starting CopCam Consulting, Covid-19 has now hit our world. Having put a lot of energy into getting started, organized, setting up the business administration, networking, getting client relations started, having written the business plan and the ambitious target numbers to go with it, everything is different now….
Of course, it is easy to know where the real priorities are. Taking care of each other. And being there for each other (but not too close!)… A surreal reality, where everybody needs to be careful. Many things which have always been the norm, are now on hold, not possible. Suddenly we see police at borders, empty schools and restaurants and people avoiding each other.
At CopCam Consulting, from one day to the next, all factory visits were cancelled, postponed and the phone went quiet …
What a testing time for a new company. Naturally I have decided to stay home, but not to sit it out waiting! Working on training programs, educating myself and helping clients remotely whenever I can.
Now, a couple of weeks into this new reality a different working pattern is kicking in. Lots of client connections, inventing and testing new ways to connect, reshaping initiatives… and getting a lot of energy from it! Helping to build people's knowledge from my home office, coaching from a screen, training groups from a distance and thinking of new ways how to do that.
I think I am reframing, just as my clients are reframing. Covid-19 is teaching us to look after each other, and also to look for new ways of doing business together. Learning loads during these challenging times! And very grateful for the trust my clients are showing by sticking with CopCam Consulting. Still creating factory performance…remotely!